JIRA Capture is currently inactive. To start using JIRA Capture, contact your JIRA administrator to activate it.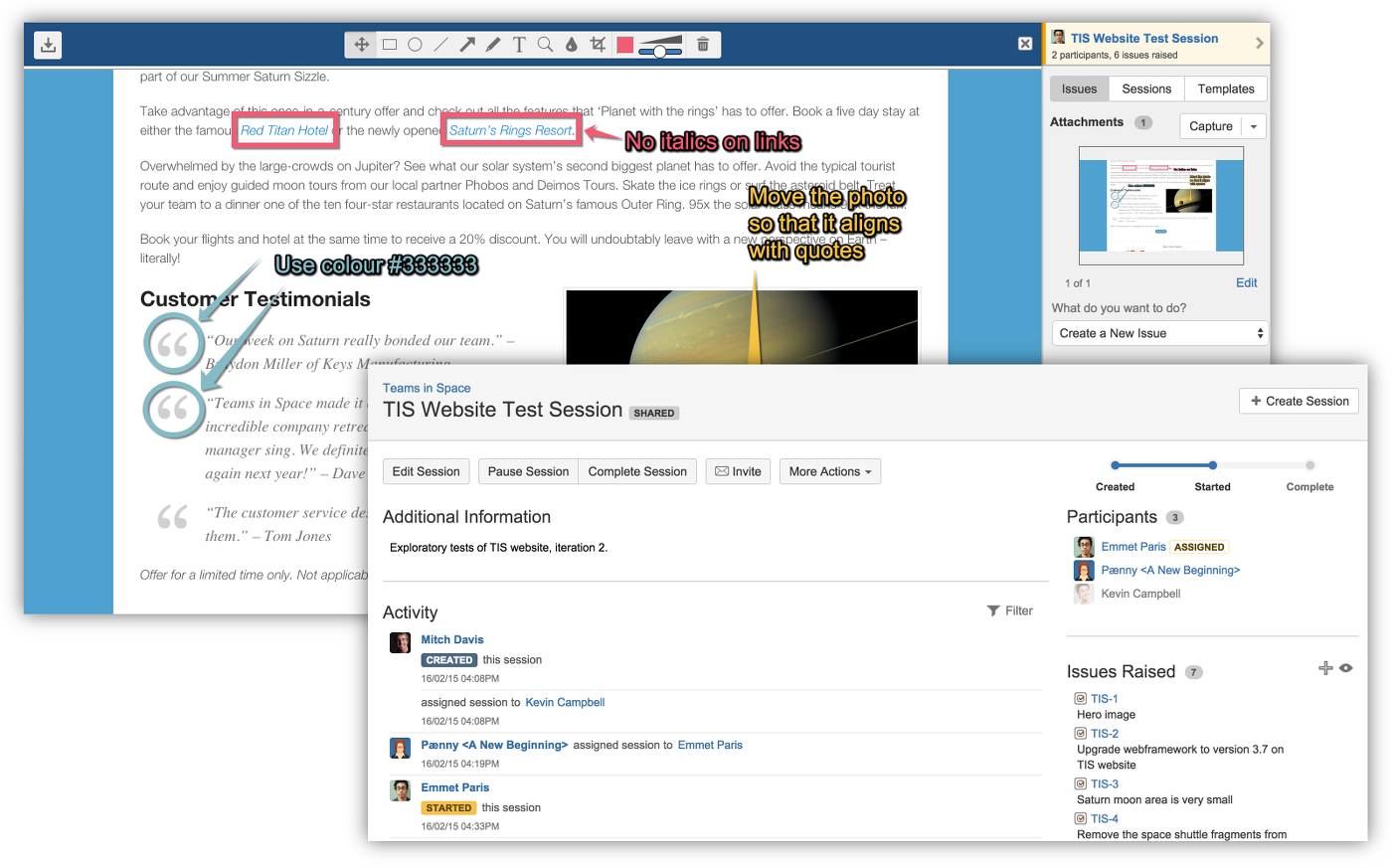 JIRA Capture
Rapid agile testing
Capture is a testing tool which allows you and your team to effectively test web applications, quickly capture issues in context, and trace your testing results back to requirements or stories.
Capture will allow you to record test sessions in JIRA. Test sessions allow you to plan and track the manual testing activity that has been done against a project or issue including the issues captures and time spent during each test session.